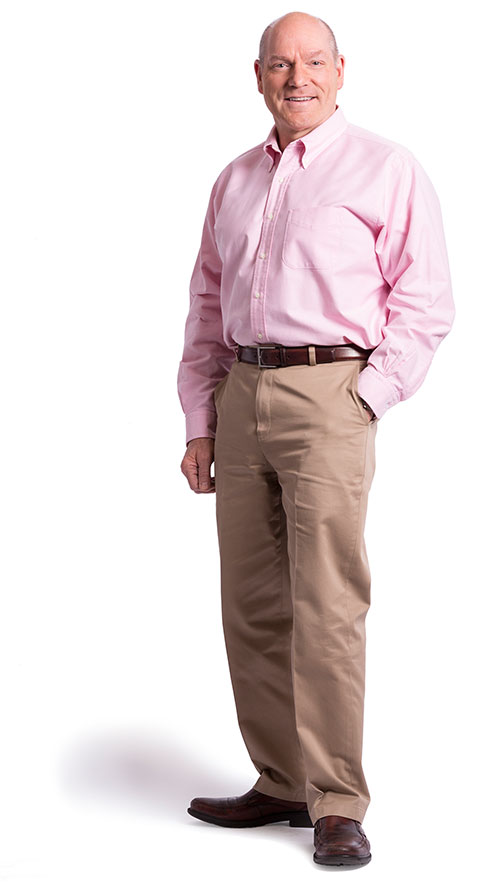 Paul D. Manoukian, M.D., M.P.H.
You might say Paul Manoukian started on the path to medicine as a young boy exploring biologic diversity in the rivers and stream of northern Nevada.
That interest was further sparked in the high school anatomy and physiology classes he found fascinating. That spark gathered heat watching his brother recover from a life-threatening injury under the care of a talented surgeon. That heat became a flame fanned by a college chemistry professor who stressed the importance of humanism and compassion in the practice of medicine. And that flame spread like wildfire in medical school when Manoukian was introduced to otolaryngology.
In other words, Dr. Paul Manoukian was destined to become an ENT doc.
After attending the University of Nevada, Reno – where he majored in health science and minored in Romance languages – Manoukian headed east to attend medical school at Tufts University School of Medicine. He simultaneously earned a master's in administration and management at Harvard University School of Public Health. After college, Manoukian spent a year in Paris at the Sorbonne taking science courses. He then returned to the states to complete his medical residency in Otolaryngology-Head and Neck Surgery at The Johns Hopkins Hospital.
Manoukian was attracted to the prospect of developing a unique practice from the ground up. He founded Sierra Nevada Ear, Nose & Throat in 1995, providing a whole-patient approach to ENT care. More than treating a specific ENT condition or disease, he sees his role as caring for people. Among his areas of expertise are sinus and allergy evaluation and surgery, thyroid and parathyroid surgery, and pediatric ear nose and throat.
This well respected, well-loved physician was named "Best Specialist" in Carson City by the readers of the Nevada Appeal in 2015. He is also a previous Barton Health "Best Doctor" award recipient.
Dr. Manoukian has lived in Carson City since he was six months old. He is fluent in written and spoken Spanish, French and Portuguese. He has enjoyed 30 years of happy marriage to his wife Becky, and together they have three grown children (two economists and an actor). In his free time, Dr. Manoukian enjoys playing guitar, cycling and fresh and saltwater fly fishing.

In 2015, Nevada Appeal readers named Dr. Manoukian "Best Medical Specialist" in their annual contest. He also received multiple awards from Vitals.com — an online healthcare evaluation and search resource. In 2014, Manoukian received the "Patient's Choice Award" reflecting near perfect patient review scores, the "On-Time Doctor Award", and the "Compassionate Doctor Recognition", acknowledging exceptional bedside manner.