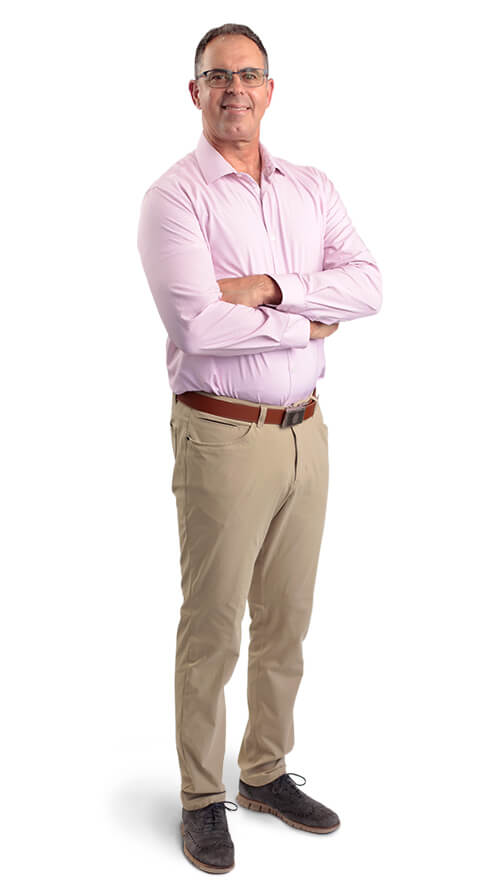 Q: What's your favorite thing about being an otolaryngologist?
That feeling of internal fulfillment when a patient comes back post-operatively to tell me about how their life has changed for the better now that they know what it's like to be able to actually breathe.
Q: Can you share your best success story from treating a patient?
There are many, but recently we helped a young woman with significant jaw pain and jaw joint issues who was grinding by alleviating her nasal obstruction. This was linked to a lot of her pain. With better nasal breathing and function her jaw pain disappeared. We have also been able to help several patients who have severe obstructive sleep apnea which is a very serious medical condition. One patient who comes to mind was ready to give up using their CPAP machine. We were able to help them breathe better and were able to improve their machine to work more efficiently and comfortably for the patient. Lastly, seeing how improving sleep can help one's overall health, personal relationships, and professional life has been very powerful and gratifying for me.
Q: What myth do you often have to debunk about ENT care?
That empty nose syndrome should no longer be seen in the modern ENT world.
Q: What advice would you give your younger self (before becoming an ENT)?
When you hire a really good team, they keep you BUSY! 
Q: How did you feel after you received a copy of the textbooks you helped author on facial plastic and reconstructive surgery?
I think I can simplify this in one word, PROUD!
Q: Coming from the Bay Area, what do you like about the High Sierra so far?
I've been enjoying the High Sierra my whole life. However, it's different living here. The opportunities to enjoy the natural beauty are endless. I love to golf as well as enjoy many of the activities up at Lake Tahoe. Hiking and fishing will be newer activities for me locally. I love to go mountain biking so the trails here are one of my favorite things about moving.
Q: What are some favorite activities you enjoy outside of work?
Swimming, golfing, biking and spending time with my wife and kids.
Q: If not a pediatric otolaryngologist, what else could you see yourself doing?
I have such a passion for what I do, that I don't foresee anything else, except for the reward of retirement and gratitude for my career!
Request a Consultation
To book a consultation or to see if our team can help you find the best way to improve your ENT health condition, please call and schedule an appointment at one of our three locations. Same day appointments are also available.