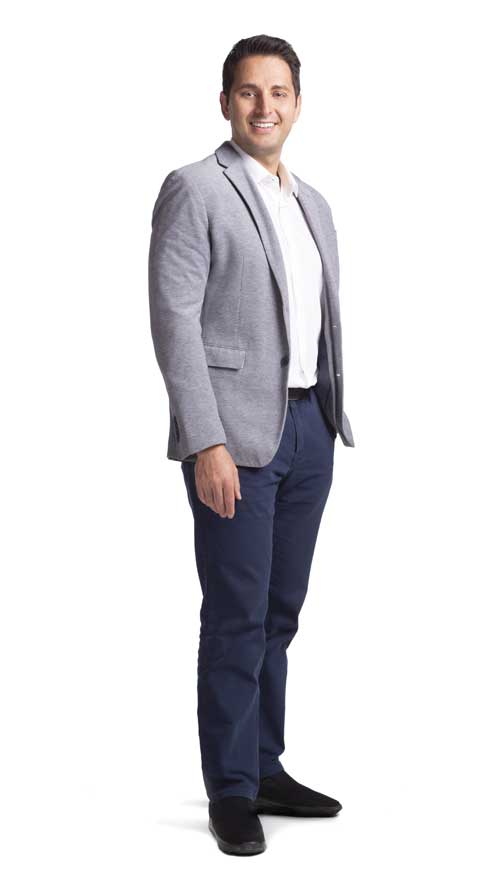 Alex Manteghi knew he was on the right career path during his general surgery rotation as a med student. The craft and dedication of the surgeons he worked with inspired him and he found himself drawn to the variety that the Ear, Nose and Throat field has to offer. Dr. Manteghi became fascinated with the senses and found the anatomy of the head and neck beautifully complex. He chose to pursue pediatric Ear, Nose and Throat, which provides a fun and rewarding environment. He says, "Nothing lightens your day like making a child laugh."
Dr. Manteghi provides a wide array of surgical and non-surgical Ear, Nose and Throat medical services, including allergy therapy, treatments for ear and throat infections, sinus and nasal issues, head and neck illnesses, as well as snoring, voice, and hearing problems. He specializes in pediatric otolaryngology, sinus surgery, and neck masses. He is a fellowship-trained, board-certified pediatric and adult otolaryngology specialist. 
 
Originally from Akron, Ohio, Dr. Manteghi received his undergraduate degree from The Ohio State University and went on to attend medical school at Ohio University. He spent five years of residency in Philadelphia before making his way to UC San Diego for a yearlong Pediatric Ear, Nose and Throat Fellowship. He then spent three years as an Attending Physician at St. Christopher's Hospital for Children in Philadelphia. A brief glance at his resume makes it clear he stands out from the crowd. Notably, he volunteered in Cambodia at an orphanage and traveled on a mission trip to Ukraine performing ear surgery. In 2017, he was among the winners of the Patrick Murray Award for Academic Excellence in Otolaryngology. Dr. Manteghi has contributed countless lectures to the medical community. He's also on the editorial board for the Ear, Nose and Throat Journal, and he has collaborated on a number of peer-reviewed publications, editorials, and texts.
Eventually, Dr. Manteghi felt it was time for a change and joined Sierra Nevada Ear, Nose and Throat's Carson City location in 2020. This position has allowed him to expand his skill set to include adults while maintaining his pediatric roots. When not caring for patients, he and his wife enjoy exploring their new home in the Sierras. They enjoy hiking, skiing, being on the water, and improving their cooking skills. He looks forward to mixing in some mountain biking and has goals to soon climb Mt. Tallac.