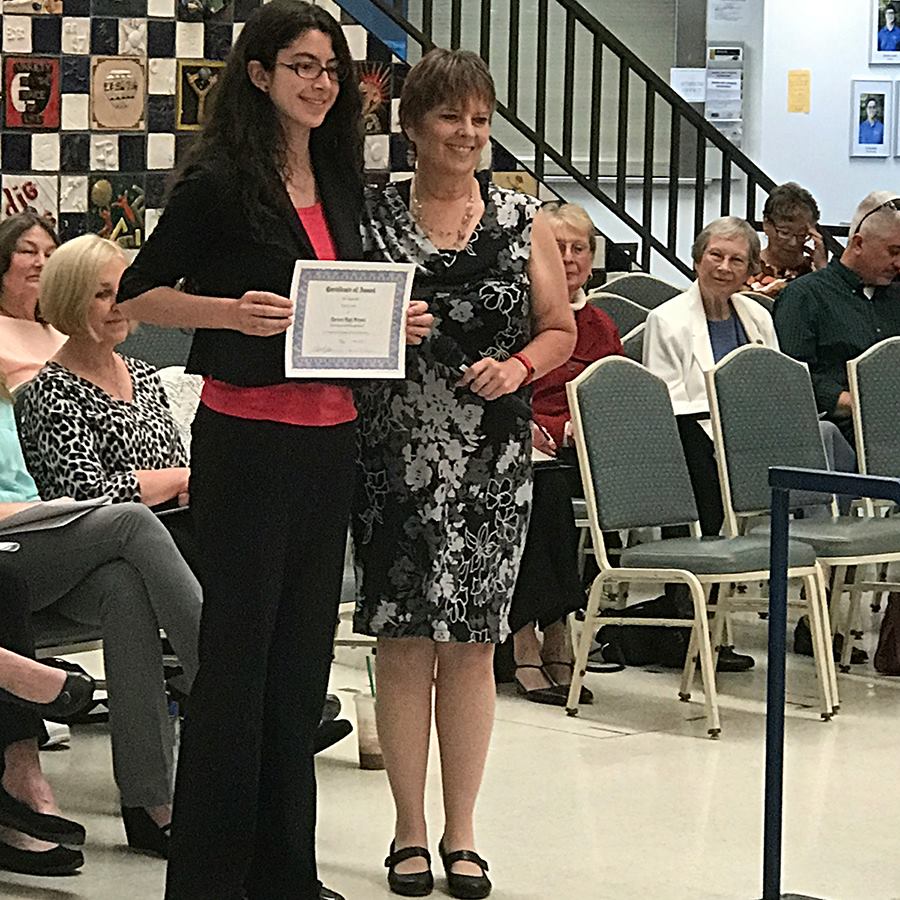 Kacey Lopes, who graduated from Carson High School in 2017, was awarded a $1,500 scholarship from SNENT, to help her pursue her career in neuroscience.
We were obviously very impressed with Ms. Lopes and we think you will be too. So, let us tell you just a little bit about this amazing young woman.
Kacey says she's been fascinated by the brain since her sophomore year in high school and she considers how her own brain is working as she learns a new language (she knows two and is working on a third - Dutch) or a new instrument (currently playing violin and drums).
During her senior year in high school, she job-shadowed neuroscientists at the University of Nevada, Reno to get a better idea of what they do. She watches neuroscience videos online in her spare time, while also reading neuroscience books for fun. All of that has contributed to her goal of studying (what else?) neuroscience at the University of Pittsburgh, with plans to earn her PhD and eventually become a researcher.
We are obviously not the only people impressed with Kacey. Her Carson High School guidance counselor, Amanda Chambers, shares, "When I first met Kacey as a freshman, I was immediately impressed by her focus and interest in her education. She chose classes based on the challenge they would provide to her, and the content and problem-solving skills she could gain from them."
We know she'll be successful at anything she sets her mind toward, as evidenced by the fact that she earned a 5.08 weighted GPA in high school, while also playing golf and basketball, participating in Robotics FIRST, volunteering for the National Honor Society (which she was obviously a member of) and Future Business Leaders of America. As if that's not enough, she's also an accomplished musician, and has performed with the Reno Youth Philharmonic Orchestra.
She also makes time to participate in talent shows, blood drives, Toys for Tots, craft fairs and the Wetlands project at Carson Middle School.
We are very happy to help her toward her brainy goals. Please join us in wishing her a happy graduation. Congratulations and good luck at the University of Pittsburgh!